New ring!
You may all that I've been looking for a ring to buy with money that my grandad left me when he died. I bought one, but it was rubbish and looked nothing like the photo on the website:
Photo on the website:
The actual ring:
So, as that one was so rubbish I sent it back and ordered this one which I recieved this morning, I love it! Have taken photos of it next to the ring that the rubbish ring was next to to give a size comparison. Photos were taken in the sun and not too!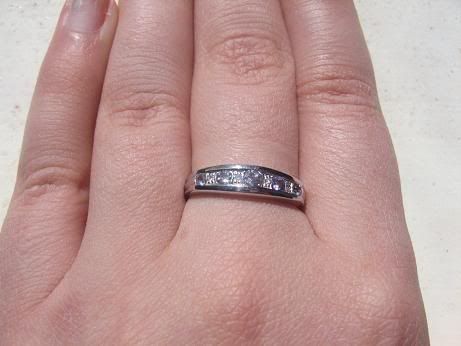 Will hopefully be going to see my nan soon so I can show her and am going to my mum's on Saturday so I can show her then.