More Bentos!
I've been making bentos pretty much everyday for work and have bought loads of cute accessories so I thought I'd post some pretty photos for all to see!
Today's bento: rice balls with furikake (rice seasoning) and soy sauce in the rabbit bottle, and salad (check out my carrot stars!) with balsamic vinegar in the lion bottle.
Tortilla wraps with refried beans, onion and coriander, cherry tomatoes and salad.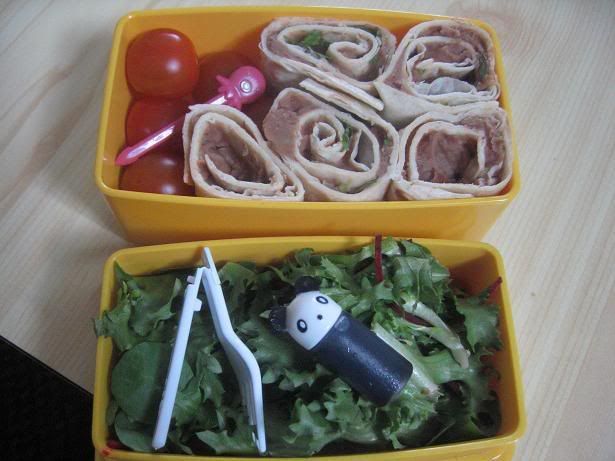 Veggie sausage balls with ketchup for dipping in the pink pot, cherry tomatoes, salad and dried apricots.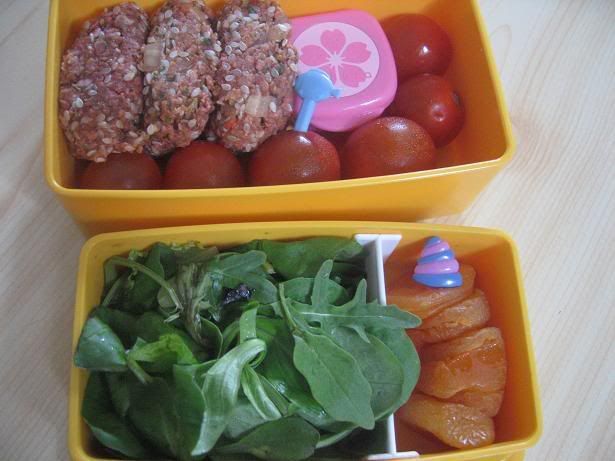 I'm loving my bentos as you can see! The best thing is that I have different things for lunch, and eat for more veg for lunch than I used to! Yay for bentos!