Bento goodness!
Bento boxes are my new favourite thing, I saw one and figure it was so cute that if I bought one I'd have to make pretty lunches to go in it! I only got it yesterday and already have made some veggie sausage balls for tomorrow to go with some tomato ketchup and some asparagus and green beans that I have in the fridge - hurrah for healthy lunches!
Here are some photos of my little bento collection so far (I say so far as I have about 6 things I want to buy from ebay!)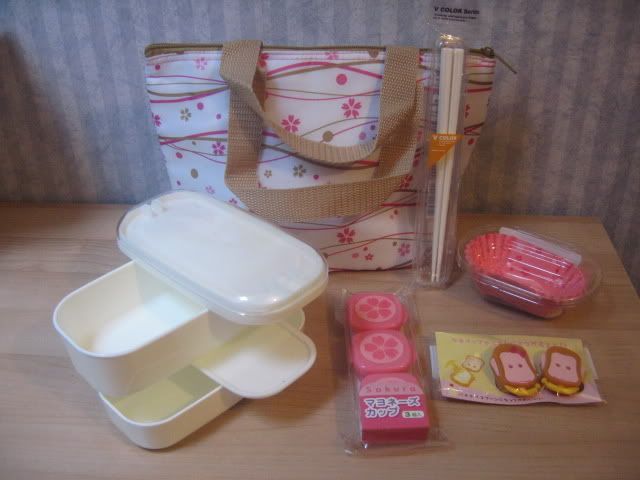 I had to take a close up of my cute little sauce pots, the flower ones are good as they hold lots of sauce, but look at the monkeys with their banana spoons!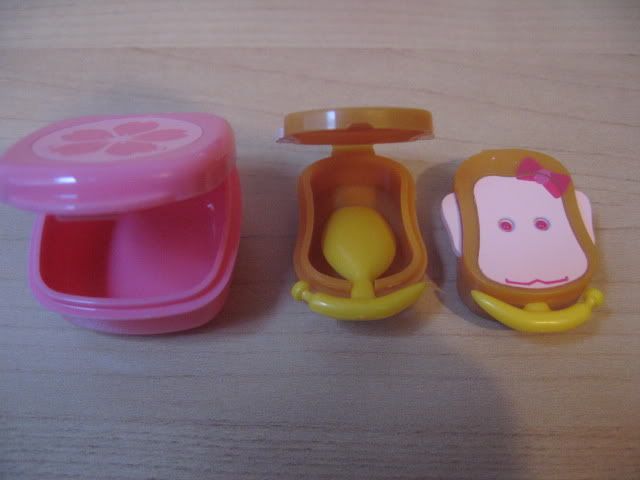 I'm so in love with them! Can you tell?!